Baker Lake Nursery is a wholesale grower exclusively of evergreen trees, shrubs, and some grafted specialties. Our container sizes range from 1–15-gallon size and our grow bags range from 10-24 inches.
Our containers, grow bags, water, soil, fertilizer, pruning, and winterizing techniques are all tailored for the sole purpose of growing evergreens.
We are a family owned and operated business located in Central Minnesota about 100 miles northwest of the Twin Cities metro area.
We have very affordable shipping rates to all of Minnesota, North and South Dakota, Wisconsin, as well as parts of Nebraska, Illinois, and Missouri.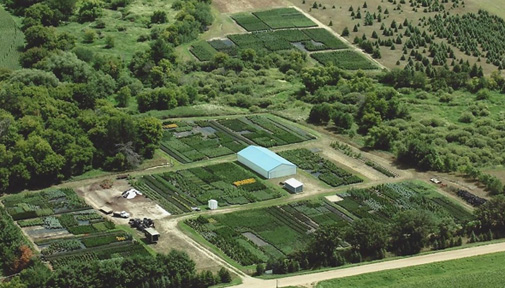 Evergreens, Shrubs, Grafted Specialties, in containers and grow bags
Our exclusiveness in container grown conifers allows us to produce exceptional quality for the products offered.
We currently offer about 60 specially chosen varieties from about 100,000 trees. All of our trees are hardy at least up to USDA zone 4a.
Retail Nursery Locator
Our products are sold at many retail nurseries throughout the midwest.
If you are a home owner looking for our products, please check out the Retail Nursery Locator to find our plants.